This spring Toronto had one radio station finally go off the air for good while another finally won it's battle to go on the air. Still another once proud radio icon engaged in yet another one of it's revolving door format changes.
First the deceased;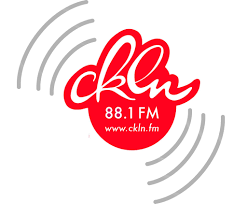 CKLN 88.1fm was a campus/community radio station based at Ryerson University since 1983, or earlier depending on who you ask. Over the years a lot of good programming went on there and the station was quite influential on the Toronto music scene. Some talented people got their start there, Handsome Ned, Mean Steve Piano, Sucking Chest Wound, Jill Heath, Brian Taylor, Bill Grove, David Scurr, James Bailey, Arnie Achtman, The Blue Demon, Mike Hanson, Gerry Belanger, Charles Watson, Jaymz Bee, DJ Barbie, Dave Neudorf, Michie Mee, Freedom in a Vacuum, The Tape Beatles, Chris Twoomey, Ian Danzig. A bunch of people who later went on to The Flow and CBC and Exclaim Magazine. Oh and I did a show there too for several years before moving to CIUT.
Unfortunately like a number of other campus/community radio stations in Canada CKLN was also full of professional DJ's and show promoters who used CKLN to make money on the side and also became a haven for a cadre of fanatical left wing activist types who engaged in their usual vicious sectarian infighting that inevitably tore the place apart. In 2008 the left wing groups staged coup to seize control of the station. After a year long campaign of harassment, slander, nuisance lawsuits, frivolous complaints to the CRTC, threats and occasional violence backed by the equally leftist Ryerson Student Union (RSU, who also withheld the station's funds to force it into bankruptcy) the leftists got their way. But only after the RSU actually seized the station itself, changing the locks and forcing it off the air for seven months. Unfortunately for them after getting the run of CKLN it turned out that left wing activists didn't know the first thing about running a radio station. So after several months of jaw dropping incompetence the CRTC finally called hearings to decide if the whole sorry embarrassing mess should be allowed to continue. The hearings happened in December 2010 and I testified as a witness. There is no room here to go into the hilarity of the proceedings and the awe inspiring ineptitude of the new CKLN management but suffice it to say the CRTC was not impressed and ordered the station shut down for good. CKLN tried to fight this shut down order in court and via a public campaign claiming "corporate censorship". To the surprise of absolutely nobody the court challenge failed and the public campaign fizzed out and CKLN finally went dark this April.
The Torontoist had the best article about the CKLN debacle which I can't improve on so here it is;
"Timeline: Why CKLN Radio's Broadcast License Was Revoked
by Steve Kupferman on January 28, 2011 3:30 PM
Today the CRTC revoked the broadcasting license of radio station CKLN—an independent community-run radio station located in Ryerson University's campus (and largely funded by its student union) but not officially affiliated with that institution—citing the station's failure to comply with federal broadcasting regulations for the past three years. The decision document announcing the revocation is an epic catalogue of alleged violations, some of them outrageous in their negligence. But the document is long, and you have stuff to do. So we've boiled the whole thing down to a series of key points.
August 13, 2007: The CRTC renews CKLN's license for a term of seven years.
Between August 2007 and March 2009: CKLN is riven with internal disputes. The station fires staff and volunteers, and eventually elects competing boards of directors. (A case concerning the competing boards is currently underway at the Ontario Superior Court of Justice.)
The Palin Foundation, the building manager for Ryerson's Student Campus Centre (where CKLN has its studio), locks staff out from March 2009 until October the same year. During the lockout, rather than its usual programming, the station plays a recorded loop of a jazz program, complete with spoken commentary. CKLN is denied access to its transmitter at First Canadian Place, so broadcasts are intermittent.
July 2, 2009: After hearing complaints about CKLN's alleged "ongoing difficulties with its governance structure," CRTC staff sends a letter to CKLN requesting responses to the accusations.
September 14, 2009: CRTC staff members meet with representatives of CKLN to discuss the station's compliance difficulties. Face-to-face meetings of this kind are not something the CRTC typically does.
September 17, 2009: CRTC staff sends another letter to CKLN, requesting information on the station's operations and governance structure. The letter informs CKLN management that the station hasn't filed its required annual returns with the CRTC for the past two years.
October 6, 2009: CKLN files its response to the CRTC's letter of September 17. It promises to hire paid management staff and resolve its internal difficulties.
February 10, 2010: The CRTC sends CKLN a letter requesting tapes, logs, and program schedules relating to the week of January 10, 2010. CKLN sends the tapes on time, but files the schedules and logs almost two weeks late. The tapes are full of static, and they don't match the logs. Later, the CRTC reiterates an unfulfilled October, 2009 request for tapes and logs from June 2009 (which was during the lockout period) and again CKLN sends them after the deadline. When a CRTC staff member asks why the material is late, a CKLN representative says that the person responsible for sending the stuff was "in the Caribbean for a month.
March 1, 2010: In response to the CRTC's continued insistence on receiving those required annual returns, CKLN sends a letter saying that it has "no knowledge as to why the returns had not been filed," and that they'll be in the mail within a few days.
May 12, 2010: The CRTC adjourns a public hearing on CKLN's alleged regulatory violations, but requires CKLN to file monthly reports beginning June 14.
July 7, 2010: A scheduled host doesn't appear at the station for his or her show, and so a CKLN volunteer broadcasts the online stream of a Seattle, Washington, jazz radio show as a substitute. The CRTC takes this and other lapses as evidence that the station's infighting is ongoing. CKLN has not hired management staff and is still controlled by a "working board."
September 14, 2010: CKLN tries to file its annual return for the broadcast year of 2006/2007 with the CRTC, but sends in the wrong form.
October 13, 2010: CKLN tries to file four years' worth of annual returns with the CRTC, all at once. But the data for each year goes only until April 30—the CRTC requires data ending August 31. CKLN promises to file corrected returns within a month, then doesn't.
December 8, 2010: The CRTC reconvenes the previously adjourned public hearing on CKLN's alleged violations. Ron Nelson, head of the station's working board, tells the CRTC that the board has no experienced guidance. "We have never been a program director at a radio station before," he reportedly said. "So we had to do a lot of consulting with the NCRA and other radio stations and their program directors, such as CHRY and CIUT, to find out how to do our job properly."
January 28, 2011: The CRTC revokes CKLN's broadcast license, effective February 12."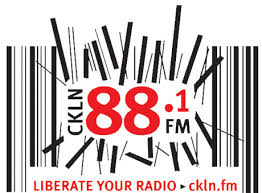 ~~~~~~~~~~~~~~~~~~~~~~~~~~~~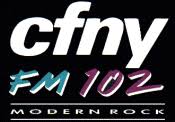 On another note, not an entire radio station but rather the last remaining shred of a once respected radio station's glory years. In the 1980's CFNY was Toronto's Alternative, Toronto's New Wave. Then at some point in the late 1990's they changed formats, substituting new wave for Madonna and (gasp) Phil Collins. There were protests, mass firings and resignations, an ownership change and CRTC hearings, which I also testified at come to think of it. The new owners promised to bring back the old format and foster new talent. Instead there were more mass firings and a re-branding as "The Edge 102.4" whatever that means. One of those few from the glory days who managed to survive was DJ Alan Cross. But only just. In 1992 he was given the choice of doing a new project of doing a historical retrospective show called "The Ongoing History of New Music" which would give The Edge some CFNY gravitas. Or Cross could dust off his resume. He reluctantly chose to do the show and given his deep musical knowledge and research skills honed when he had earned a history degree he was able to turn it into a much respected show. Recently he was unceremoniously dumped off the Edge who have long ago learned that gravitas doesn't sell nearly as well as marketing. Sometime this year CFNY also closed their street level audience friendly studios at the Eaton Center. Speaking of which this year Q107 also closed their street level studios across the street at the Hard Rock Cafe. Why in an age when radio is under challenge from newer user friendly media forms these corporate geniuses would want to isolate themselves from the public I'm sure I don't know. But then again I also couldn't for the life of me figure out why CKLN's far-leftist fanatics wanted to turn that place into an insular sectarian cult either. Hey how did that turn out again? Oh right.
Alan Cross in action;
~~~~~~~~~~~~~~~~~~~~~~~~~~~~~~~~~~~~~~~~~~~~~~~~~~~~
Now for the new;
The Caribbean Radio Network (or CARN) has been pushing laboriously for a license since 2002 and after having been shot down a few times finally got permission from the CRTC to broadcast at 98.7fm in June. CARN Had to get past objections from the CBC (because of their fears that CARN's 98.7fm signal would interfere with the CBC's 99.1fm signal) as well as unrelated objections from Rogers, Astral and CTV (because they're dicks). Also Ron Nelson from the soon-to-be corpse of CKLN also complained on the air calling CARN "vultures" for having the temerity to claim that CARN would be "The Voice of the Black and Caribbean Communities in Toronto" a role that CKLN had claimed. It has been noted that once upon a time The Flow made the same claim only to abandon that role to become a more mainstream (and more profitable) station. For that matter the same has been said about CFNY and Proud fm so we shall see. CARN is not actually on air yet and there will be a delay while they get ready, they will also probably have different call letters.
On another note there is the never ending saga of 1050 CHUM am. Once the powerhouse of Toronto rock radio from the 1950's to the early 1980's. CHUM ruled the roost in Toronto for twenty years presenting everyone from Elvis to the Beatles and could claim the title of "The Voice of Young Toronto". The CHUM Top 30 charts became a fixture and eventually branched on to a television version as well. The owners of CHUM Group also started a CHUM FM sister station as well. I have fond childhood memories of all of it. However times were changing as AM lost ground to FM and top forty lost ground to more specialized rivals like the avowedly hard rock Q107, the new wave CFNY and more eclectic campus/community stations like CKLN and CIUT. CHUM seemed not to notice times were changing until suddenly in the mid eighties it's ratings finally tumbled dramatically. In 1986 they switched from Top Forty to Adult Contemporary Soft Rock and Pop, then in 1989 they went to Golden Oldies. When that didn't work they suddenly gave up on music entirely in 2001 to become an all sports station, ignoring the fact that Toronto already had an all sports station. That turned into a disaster and the ratings cratered completely so they desperately switched back to golden oldies only a year later.
They never recovered from this debacle and in 2007 when the network was sold the new owners, CTV, abruptly switched formats again to a 24 Hour news station, once again ignoring that Toronto already had such a station. This time it was widely assumed that the new CHUM was just making time by running a shell station since there was no actual programming at all, just a direct feed from the Cable Pulse 24 television channel, which led to some odd moments when the television announcers referred to video images that the radio audience (assuming there was one) could not see and long unexplained silences. This year brought another change back to...wait for it...another all sports station. This time they took the time to plan it out and got a fair amount of press attention for the big switch over to what they are now calling TSN Sports Radio. Whether there is still any point to having another sports station in Toronto remains to be seen. At any rate the long winding road of CHUM and CKLN is a unique one in the history of Canadian radio for better or (eventually) worse.