~ George W. Johnson (circa 1846~1914) was one of the first major recording stars and certainly the first black recording star as well as being one of the most successful singers of the Victorian era. ..
~ Early life ~ Born a slave between 1846 and 1850 in Virginia, Johnson was raised by a white family who taught him to read and write. His musical training is unknown although he does not seem to have played any actual instruments, he sang minstrel songs as well as being a virtuoso whistler. After the civil war he made his way to New York and New Jersey where he earned a living as a busker in various minstrel and medicine shows becoming a fairly well known figure. ..
~ Recordings ~ When Johnson began recording is unknown but it is rumored that Thomas Edison himself chose Johnson to be one of the first singers to demonstrate his new tin-foil based recording device in 1879 because his clear, staccato baritone could reproduce well on the crude technology. If so these recordings have not survived but when the improved wax gramophones came along a decade later Johnson became much in demand. He recorded "The Whistling Coon" in 1890 for The Metropolitan Phonograph company and then quickly did the same for The New Jersey Phonograph Company, The North American and Edison. The song became the first real hit of the recording era selling for various companies (which would grow to include most of Edison's competitors such as Berliner, Victor, Columbia, Starr and Zonophone) as was common at the time. Due to the crude technology of the day (there were no masters) records were recorded straight to disk five at a time which meant that Johnson would have to sing the same song over again for hours and days in order to make multiple copies. However since he got payed by the song this meant he was able to make a decent living for over a decade singing the same few songs. ..
GEORGE W JOHNSON ~ "THE LAUGHING SONG";
~ Repertoire
~ The number of songs Johnson actually knew is unknown but he only recorded about a half dozen titles. Besides his first hit he later had even bigger hits with "The Laughing Song" and the " The Laughing Coon". Laughing in rhythm was a fad of the era and "The Laughing Song" (originally written by the white song writer Sam Devere as part of a minstrel show) is believed to have been the first million selling record, being recorded for numerous companies between 1894 and 1910. These records were also popular in Europe and Latin America since there was little language barrier to overcome and there are stories of copies of the "Laughing Song" turning up in (then) remote Africa, China, the Arctic and the South Pacific were they were used by missionaries to break the ice with the locals. In the 1922 documentary film "Nanook of the North" film maker Robert Flaherty is shown playing a copy of the record to charm his Eskimo hosts. For a time Johnson was probably the most heard person in the world along with the opera tenor Enrico Caruso. Johnson also recorded a few other titles including "The Whistling Girl","Listen to the Mockingbird" and "Carving the Duck", copies of which have survived along with at least two others which have not, "The Laughing Darkey" and "Uncle Ned's Dream". Johnson also recorded at least two comedy singles as part of Len Spencer's Minstrel Troupe. Spencer (who was actually white) was a popular leader of his own minstrel troupe as well as booking agent who became a manager for Johnson. Besides his recordings Johnson also continued to appear in vaudeville and minstrel shows in New York City and Atlantic City, New Jersey. ..
GEORGE W JOHNSON ~ "THE WHISTLING COON";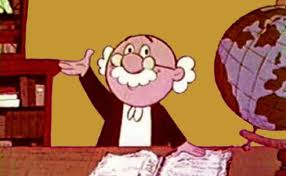 ~ Decline and death ~ By the twentieth century recording technology had improved allowing for master copies to be recorded as well as allowing a greater variety of singers and musicians to record more clearly and these factors along with more sophisticated tastes effectively ended Johnson's recording career. His popularity also suffered from a mysterious scandal involving his being charged the death of his wife in 1899, Spencer and other performing friends rallied around and raised money for his bail and defense and the charges were quickly dropped . Johnson continued to record until 1910 but then went into retirement and the loyal Len Spencer gave him a job as doorman for the Lyceum Theater in New York. Johnson died forgotten in his apartment of unknown natural causes in 1914. ..
~ Surviving recordings ~ Copies of some of Johnson's recordings an both cylinders and disks have survived in various conditions and sound quality, some have turned up on a compilation entitled "Lost Sounds" on Archephone Records, others can be found on archival websites.
Members;
George W. Johnson ~ Vocals, Laughing and Whistling w/ various pianists incl/ Edward Issler ..
GEORGE W JOHNSON ~ "THE LAUGHING COON";