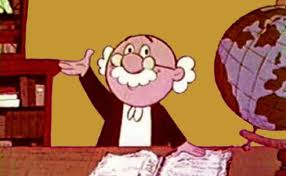 Vernon Dalhart was the first star of country music, recording the first million selling record "The Prisoner's Song" in 1923, the success of which proved the viability of country (and other rural) music as a business. ..
~ Early life ~ ..
Born in Marion Try Slaughter in 1883 in Marin County Texas, Slaughter worked as a cowboy and learned to sing and play cowboy instruments such as the harmonica, quills and jew's harp, he also became a championship whistler, a then popular cowboy art. Later he moved to Dallas where he received formal vocal training as a tenor. Eventually he moved to New York City where he began singing in Gilbert & Sullivan Operettas and recording for the Edison Cylinder Company. He adopted the the stage name Vernon Dalhart after the name of two Texas towns where he had worked as a cowboy. Today the name "Try Slaughter" would be a perfect name for a country singer but those were more wholesome & conservative times. He recorded an estimated 400 records between 1915 and 1923 using a number of aliases mostly in the style of other popular singers of the day like Billy Murray, Cal Stewart, Arthur Collins, Bert Williams and Carroll Clark backed up by a full orchestra, "The Alcoholic Blues" and "Heart Hearted Hannah", prohibition laments are typical examples.
VERNON DALHART ~ "HARD HEARTED HANNAH";
~ Country Star ~
By 1923 music styles had changed to jazz and blues and his with career in decline Dalhart took a chance by recording a 78 of a weepy, sentimental ballad "The Prisoner's Song" backed with an old railway song 'The wreck of the Old 97' for RCA Victor backed by country guitarist Carson Robison and sung in a less "pop" and more rural style. To the surprise of all the record was a massive success, becoming one of the first million sellers and eventually selling and estimated 7 million copies, an astounding number for the era, and this doesn't even include overseas sales, making it one of the biggest selling singles of all time. Some accounts suggest the true sales may have reached more than double the official figures by the time WW2 ended since he rerecorded the song for different labels. The record was particularly popular in the white rural south, an audience hitherto untapped by the New York and Chicago based record industry, encouraging record companies like RCA, Columbia, OKeh and Paramount to record more authentic country (and eventually blues) artists and establishing country music as a viable industry. Dalhart himself would record scores of records in a similar style for the rest of the decade teaming up with Robison, and later adding a female fiddle player Adelyne Hood with whom he also started an affair, they also sometimes used on unknown piano player or players for some tracks. Dalhart preferred to record maudlin ballads about train wrecks ("The freight wreck at Altoona") mine cave-ins ("The death of Floyd Collins") and similar tales ("The sinking of the Titanic" & "The Mississippi flood") all of which sold well, often he recorded the same songs for different labels including Columbia and even Black Patti. However by the end of the decade tastes had changed once again with the success of more authentic country singers like Jimmie Rodgers, the Carter Family, Uncle Dave Macon, Fiddlin' John Carson and Charlie Poole. ..
VERNON DALHART ~ "THE PRISONER'S SONG";
~ Decline and death ~ ..
By 1928 Dalhart and Robison had a falling out over musical differences (Robison wanted to do more authentic country recordings and write more original songs) and business (signing a cut-rate deal with Columbia) furthermore Dalhart and Hood were strictly recording artists and had no interest in live recording unlike Robison who left to a solo career while Dalhart signed a contract with the failing Edison company which soon ceased operation after the stockmarket crash of 1929. With the record business devastated by the worsening depression and without a record contract Dalhart and Hood turned to radio, hosting the "Barbasol Hour" in 1931 but this only lasted a year and Dalhart & Hood traveled to England where they recorded a few singles with English Jazz guitarist Len Fillis, including one hit "The Runaway Train". They returned to the USA but found little work until they got another radio show in 1938 and a new contract with RCA in 1939 where he recorded the infamous gay cowboy ballad "The Lavender Cowboy" which was widely banned in the USA, the records didn't sell and after RCA let his contract lapse the radio show also failed. By then Dalhart had run through his fortune and Hood left him to pursue a solo radio career as "Betsy White". Dalhart retired from the music business, aside from becoming a voice teacher and doing some voice-over work on radio, eventually taking a job as desk clerk in a hotel in upstate New York until he died broke and alone of a heart attack in 1948. Adelyne Hood later married and retired from music, dying in 1958 while Carson Robison would continue as a respected solo artist until his death in 1957. ..
VERNON DALHART ~ "WRECK OF THE OLD 97";
~ Hall of Fame ~ ..
Dalhart had never been popular with the country establishment in Nashville since he had never worked there and he was viewed with suspicion due to his pop singer roots and distant personality, and was often overlooked in county music histories. However in 1970 he was inducted into the Nashville Songwriter's Hall of Fame, which is a little ironic since he was not primarily a songwriter. He was finally inducted into the Country Music Hall of Fame in 1981 and the Grammy Hall of Fame in 1998 for "The Prisoner's Song/ The wreck of the Old 97" which is still one of the top five selling singles of all time. Dalhart is considered the most recorded singer of all time with perhaps 1000 records (many of them hits) to his credit, but since he recorded under many aliases for various companies in a time when poor records were kept and there were often no contracts the true number will never be known.
Members;
Vernon Dalhart ~ Vocals, w/ Carson Robison ~ Guitar, Adelyne Hood ~ Fiddle, Len Fillis ~ Guitar
VERNON DALHART ~ "BIG ROCK CANDY MOUNTAIN";