2012 has been a busy year for Community in radio in Canada, in fact the last few years have been busy, and not always in a good way.
In 2008 Winnipeg station CJWV, a privately owned Community Radio station went off the air and lost it's license after a years of infighting, money problems, legal problems and refusal to follow CRTC regulations. From what I know of the CJWV (and I have read the CRTC hearing transcripts and decision) that place was completely fucked up and got what they deserved. (Note the CJWV call letters have already been reassigned).
Then, disregarding this warning sign, Toronto's Ryerson University's Student Union jumped into bed with a group of way far left wacko political activists and seized control of radio station CKLN, taking it off the air for eight months and purging any dissenters and so incurring lawsuits and CRTC complaints. That resulted in a CRTC hearing in 2010 (which I testified at) and the loss of their license as well in 2011. From personal experience I can report that CKLN and Ryerson were REALLY fucked up and richly deserved to be put down.
Also in 2010 two other stations were hauled in front of the CRTC to answer for their myriad regulatory, financial, staffing and legal problems; CHSC, a small station in St.Catherines and The Aboriginal Voices Network. CHSC got shut down and AVN lost some of their network.
In 2011 CKRG, the tiny radio station at York University (with only a few watts) decided it was simply too much trouble and cost to keep broadcasting and gave up their license. But on the other hand CARN, the application for a Black/Caribbean station finally got their license, which was seen as a good thing until people actually heard it. Oh well.
That brings us to 2012. This past year started out with a feeding frenzy as the old 88.1fm frequency came up for tender and 22 groups applied, including a bid by Ryerson to take back the license. Besides the usual corporate suspects and The CBC, there was a small group which owned two other small town stations for a all-indie radio station called "INDIE 88". I wrote a lengthy brief for their application which I and most other people assumed was a longshot. In the end the CRTC gave the nod to INDIE 88, which is has gotten generally good feedback from the local music scene. So that's good news. Also Vancouver's CO-OP Radio managed to keep it's license after some serious problems which landed them into hot water with the CRTC as well. In the end they were bale to reassure the CRTC that they were able to fix their problems unlike, say, CKLN, CHSC and CJWV. (Note; I wrote a letter of support for their hearings as well)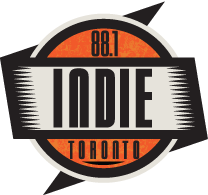 So far so good. But of course you might have expected that there would have to be some serious fuckups to ruin things. That brought us back to Winnipeg to watch the jaw-dropping spectacle of Red River College's CKIC (AKA "KICK FM")getting in a completely unnecessary public spat with the CRTC and refusing to renew their license. Then days later they changed their minds and deleting their earlier comments. Then a few months changing their minds back again and going off the air in a snit. I have written fairly extensively about KICK FM an this blog.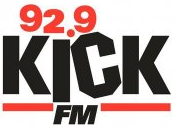 And a just few months back I reported that another small privately owned station, CJRN in Niagara Falls, lost their license for blatantly flaunting CRTC Rules.
And then out of the blue came this posting from The Northwest Territories;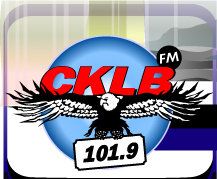 Posted on Airchecker Saturday Dec.29 2012
EFFECTIVE IMMEDIATELY CKLB RADIO NWT WILL BE OFF THE AIR UNTIL FURTHER NOTICE
As with most publicly funded Aboriginal organizations, The Native Communications Society of the NWT relies heavily on both Federal and Territorial government funding to deliver our Radio and Television programming to the people we serve. As of December 21, 2012 we have received neither a contribution agreement nor the funding we were for the 2012 fiscal year, a full nine months overdue.
Because of this, we have no choice but discontinue our Broadcasting service.
EFFECTIVE IMMEDIATELY, CKLB RADIO WILL BE OFF THE AIR UNTIL FURTHER NOTICE.
If you wish to show your support or have any inquiries regarding this situation, please contact your MLA's, or the Federal government officials listed.
The contact information for all relevant government officials is listed below.
In the meantime, from all of us here at NCS, we'd like to wish all our listening audience a safe and happy holiday season, and the best for the New Year.
The Hon. James MOORE, P.C., B.A., M.A. Minister of Canadian Heritage PARLIAMENTARY ADDRESS Telephone: 613-992-9650 Fax: 613-992-9868 E-Mail: james.moore@parl.gc.ca House of Commons Ottawa, Ontario K1A 0A6
Danielle Bouvet Director, Aboriginal Affairs Branch Canadian Heritage Aboriginal Peoples' Program Directorate 15 Eddy Street Gatineau, Québec, K1A 0M5 Email: Danielle.Bouvet@pch.gc.ca Tel: 819-997-6451 Fax: 819-953-2673
Nicholas Moore Program Officer Aboriginal Peoples' Program Canadian Heritage Government of Canada 15 Eddy Street Gatineau, QC K1A 0M5 Tel: 819-934-2585 Fax: 819-953-2673"
(this was followed by a list of NWT MLA's and contact info)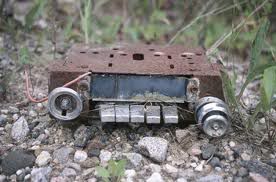 Here's the short bio on CKLB from their website;
"Under the mandate of the Native Communications Society of the Northwest Territories (NCS NWT), we deliver aboriginal language services to 32 different communities and 3 diamond mines as well as into Alberta. The First Peoples of the North have historically relied on oral traditions to pass on stories, culture and information. NCS continues to reinforce the oral traditions of the past by using the technologies of today to bring CKLB-FM 101.9 to all the communities of the NWT and beyond. CKLB radio has formed a strong personal relationship with the people of the NWT since it's inception in 1982. Northerners start and complete their day with CKLB because we offer the most unique radio programming available in the Territories…We've become like part of the family! Here at CKLB we present a great mix of music: from contemporary and traditional Aboriginal music to country. We also have daily insightful interviews from the communities and live special event broadcasts. This is done in one of the six languages that we broadcast, which are: English, North Slavey (Sahtu), South Slavey (Deh Cho), Denesuline (Chipewyan), Gwich'in & Tlicho Yati."
From what little I have been able to find there seems to have little or no advance warning (at least on line) so there is no way of knowing what exactly is going on here. But clearly this is not a problem with the CRTC, yet. It has been in the news that the various Aboriginal Communities are in a contentious battle with the Harper govt. over budget cuts and it would appear that CKLB's money problems stem from this dispute.
However, keeping in mind that I don't know exactly what the financial situation of CKLB is, I can't help but wonder if they could not have kept something on their air through volunteers.
There are basically two types of costs for any Community Station; those which absolutely have to be paid, which include rent and power to the transmitter, rent and power for the station itself (unless they get office and studio rent free) and various taxes (which may not apply to a station on native land) and fees to Banks, Socan and The NCRA. Then there are the expenses which can be deferred which is everything else, including staff wages. It should be possible to delay at some of these costs and work with volunteers while some quick fundraising is done, especially if they had several months to get ready for this.
If CKLB is going off air as a sign of solidarity (there is also a hunger strike and protests going on over funding cuts) then they are taking a huge risk. As we learned from CKLN and CJWV, going off the air is the swiftest way to provoke the wrath of the CRTC and end up on the wrong side of side of some CRTC hearings which could cost them their license for good. The CRTC has little patience for stations that can't stay on the air whatever the reason. Let's hope it doesn't come to that.
Besides; staying onair would enable the community to get it's message out themselves rather than relying on outside sources like, even relatively friendly ones like the CBC. Let alone hostile press like SUN News, which has already denounced the native protestors as "terrorists".
In the meanwhile if you want to fire off a letter of protest/concern to the Harpercons you should probably get right on that, the longer this drags on the harder it will be for them to keep their license.
Their website is at;
http://www.ncsnwt.com/
With a Facebook page at;
http://www.facebook.com/cklbradio.radiocklb?ref=ts&fref=ts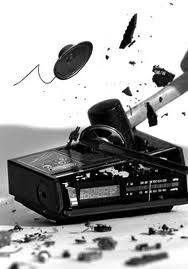 UPDATE: As of January 3 this posting went up on their Facebook pages;
"The world is right again - Cklbradio Radiocklb is back on air! Denendeh Sunrise tomorrow at 7 am :D."
I can find no other explanation nor is there any on their official website either. For that matter the previous off-air notice has been deleted from their web page, although not from their Facebook or Twitter pages. Apparently cooler heads prevailed somewhere.
Although they are apparently still having a few problems as the following Facebook exchange shows;
*Gina Migwiposted toCklbradio;
"cklb is not working in behchoko still been 2weeks"
*Cklbradio; "The community's transmitter at the Edzo Fire Hall is not working. As soon as we get one, we'll set it up. This is the second time we have done this in the last three months."