As some of you may recall, last year the CRTC granted the 88.1fm frequency vacated by the CKLN's meltdown to a new station to be called INDIE 88, an independent group dedicated to Indie and Canadian music. And then...nothing...at least not in public. So what's been going on with that? Well here's a recent update sent out by INDIE 88 a while back;
~~~~~~~~~~~~~~~~~~~~~~~~~~~~~~~~~~~~~~~~~~~~~~~~~~~~~~~~~~~~~~~~~~~~~~~~
"* The Licence is confirmed!! Although the CRTC awarded us the licence, procedures allow for an appeal of the decision to Federal Cabinet. One applicant did appeal the decision, bringing us to a stand-still. Just before Christmas our decision was confirmed. Big collective "Whew!"
* We are starting to build our systems and put together technical plans for the studios, transmitter and antenna. It will take us several months to get all of this organized.
* We applied to the CRTC for approval to increase power- 88.1 coverage is limited due to other users of the frequency. We have negotiated cooperative agreements allowing us to increase power from 875 watts to 4,000 watts. This is a big deal for the station - as licensed our signal will be difficult to pick up in many parts of the City. With higher power we will reach most Toronto homes. You'll also be able to hear us on car radios throughout the GTA. BUT, the power increase has to be approved by the CRTC.
Once again we need your help. You can help us get approval by sending another letter of support to the CRTC. If you'd like to help out, just reply back with an e-mail and we'll pass along the details."
~~~~~~~~~~~~~~~~~~~~~~~~~~~~~~~~~~~~~~~~~~~~~~~~~~~~~~~~~~~~~~~~~~~~~~~~
A little back ground here; Firstly they don't say what group of entitled jerks actually tried to fight the granting of a license in court (with zero chance of success) but I can think of two possibilities. First there is Moses Znaimer who had also applied for the license and threw a public hissy fit and threatened a lawsuit (which I wrote about
here
) when they didn't get it. Then there was the CBC who also made a similar threat at the actual CRTC hearings which I was at. I have defended the CBC in the past but there is no excusing such arrogant behavior, assuming it was them.
Now for the more important issue; INDIE 88 originally applied for a signal at approx. 500watts. By comparison CKLN broadcasted at 250 watts, and when I worked there we had done some prepwork to upgrade to 1000 watts. So I was not surprised to hear that INDIE 88 was going for an upgrade, although making an application before even going on-air is a little odd. I guess the extra time left by the court challenge gave INDIE 88 time to kill. INDIE 88's application called for an almost hundred percent increase to 4000 watts. To keep that in perspective CIUT has 15,000 watts, CFNY (AKA The EDGE) has 35,000 watts, Q107 has 40,000 watts, BOOM 97 has 29,000 watts, KISS FM (formerly JACK FM) has 4,700 watts, FLOW has 1,170 watts, CKFG-FM (AKA CARN) has 446, CHRY has 150 watts and PROUD FM has 60 watts. Incidentally CARN and PROUD FM also applied for the 88.1fm signal. So 4,000 watts would make INDIE 88 competitive and allow them to compete with CFNY who are their obvious main competitor as well as enable them to reach the entire GTA with a good signal.
At any rate since I did intervene in support of the original INDIE 88 application with a fairly detailed 12 page submission I figured I might as well fire off another letter if support for the CRTC below; "Being a veteran of the Toronto music and radio scene as a DJ, Journalist and Show Promoter I wrote a letter of support of CIND's initial application and now wish to express my support for the proposed signal increase to 4000 watts. While the Commission's decision to grant a license to a radio station dedicated to an all-independent music station with a commitment to 40% Cancon is certainly a welcome step I am also aware that the current signal is not strong enough to adequately and consistently cover the ever growing Greater Toronto Area. The Independent music scene is not merely restricted to the downtown core but throughout the suburbs and surrounding communities. It is essential to encourage young musicians outside the downtown core with music that goes beyond that offered by the current commercial radio stations. Such a signal is also necessary enable CIND to appeal to advertisers needed to stay profitable. An upgrade capable of reaching not only the downtown core but also the suburbs is essential to enable CIND to meet it's desired mandate.
Furthermore I am aware as the Commission is that the proposal by CIND includes provisions to enable radio stations CHES and CFRH to increase and improve their signals as well along with financial support for these upgrades and would therefore have obvious benefits to the communities as well. This opportunity may not arise in the future and should naturally be taken advantage of. By it's willingness to work with and support these Community Stations I believe that CIND has shown it's willingness to be the "good corporate citizen" that any "Indie" oriented radio station must be in order to build a relationship with it's proposed audience and should be encouraged.
While I recognize that it is unusual for a radio station to ask for a signal upgrade before it has actually gone on the air I believe that the unusual challenges set by the unexpected opening of the 88.1FM frequency and the short deadlines for application made this unavoidable in this case. I have read the Supplementary Brief offered by the Applicant and I believe they have answered the concerns that the Commission may have concerning this issue. I therefore ask the Commission to approve the proposed signal upgrade.
(Signed) Daibhid James
The hearings will be sometime in April. They'll be in Ottawa so I won't be there however but I'll post the CRTC decison when it comes in.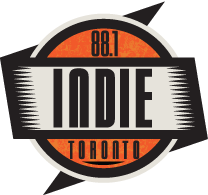 ~~~~~~~~~~~~~~~~~~~~~~~~~~~~~~~~~~~~~~~~~~~~~~~~~~~~~~~~~~~~~~~~~~~
As I allude to in my support letter one of the byproducts of INDIE 88 applications is that it also allowed for signal upgrades for two other stations; CHES and CFRH. This is because they share the 88.1 frequency outside the GTA and therefore INDIE 88 had to get their permission to upgrade their signal since to do so would (or could) interfere with their signals. CHES is a small non-campus Community Station in the small town of Erin west of Toronto, CFRH is a French language community station in Penetanguishene. Both have been trying to get a signal upgrade for a few years now. To do so they would have needed the co-operation of the then holder of the 88.1fm frequency, CKLN. While I was working there back in 2008 there were working out a deal in which both CKLN and CHES and CFRH would be able to mutually support each other in getting signal upgrades for all of them. After the Ryerson Coup seized CKLN in 2009 the new supposedly community based leftist junta in charge of CKLN scuttled those agreements with two community stations in favour of a vague dream of getting a 1000 watt upgrade for themselves. Of course that was delusional since CKLN was at that point already busy being dragged in front of the CRTC hearings and have their license yanked.
Ironically it turned out that CKLN's shutdown was good news for everyone since once INDIE 88 got their application they quickly set to work on an agreement with CHES and CFRH which involved not only license upgrades for the two smaller stations but also INDIE 88 giving a large sum of cash to enable CHES to afford a more powerful broadcast antenna. CFRH has not actually applied for an upgrade yet, although they will probably do so at some point. CHES on the other hand has hit the ground running and applied for a signal upgrade simultaneously with INDIE 88. So I figured I might as well fire off a short support letter for them as well.
See below;
"I am writing in support of CHES FM's application for a signal upgrade. Although I am a resident of Toronto I have many years of experience in Community Radio and am well aware of the importance of such a station to it's local community. I am also aware that CHES has struggled to reach much of it's surrounding area with it's current signal and the requested increase seems both necessary and appropriate to it's mandate. A signal increase which allows CHES to reach the entire area would obviously be of benefit to that community as well as allowing CHES an opportunity to reach potential advertisers. I am also aware of CHES's previous attempts to address this issue were opposed by the now defunct CKLN. Since that station has now been replaced by CIND, a station which shown a greater ability to work with it's neighbors. This has allowed both stations to come to an arrangement which allows both station's to increase their signals for the mutual benefit of both audiences. It would therefore be wise to take advantage of this arrangement and grant both applications and I ask the Commission to do so."
(signed) Daibhid James