This past month the CRTC ruled on the application by SUN TV, among others, for mandatory carriage. This would have required all cable companies to add SUN TV to their mandatory cable packages meaning not only would everybody get access to the channel (no problem there) but that every cable customer would also have to pay for the privilege whether they wanted to watch the right wing channel or not
(big, big problem)
. To say the least some people were a little unamused by this prospect. To say the most, they were outraged and wrote to the CRTC to say so in their thousands.
The problem was not only SUN TV's short history of
outrageously offensive, not to mention blatantly racist, behaviour
but also the utterly shameless hypocrisy of a "news" organization known for it's strident, even vitriolic, attacks on other networks (especially the CBC) who are subsidized, along with nasty personal attacks on artists who get relatively piddly arts grants. Even conservative columnists gagged on the spectacle of SUN TV's demanding that their laughably low rated Tory Pravda be subsidized. At least those who weren't actually working for SUN NEWS (AKA FOX North) of course. Those who were so employed mounted an unprecedented publicity campaign to convince Canadian's of the awesome awesomeness of SUN NEWS and the dire risk of our "freedoms" and "liberty" not to mention the very existence of free enterprise itself and our very "way of life" if the millions of Canadians who refuse to watch SUN NEWS weren't forced to at least pay for the service. Apparently that was the only news story of the past several months, at least that's what I gather from watching SUN NEWS, and they ought to know. They eventually claimed that "over 50,000 Canadians wrote in to the CRTC in support of SUN's Mandatory carriage application". A hilarious statement which would set new standards of dishonest self-puffery if it were made by anybody other than SUN NEWS. In fact most other media reports said that about 15,000 Canadians wrote to the CRTC, and that covered ALL the twenty two applicants, it also included those who were writing in opposition to the applications. Of which there were a few thousand according to my own perusal. Oh; And I wrote one too.
SUN TV TALKS ABOUT IT'S FAVORITE SUBJECT, ITSELF:
Even Mike Duffy, Canada's current favorite cartoon villain, got into the act by getting caught lobbying the CRTC on SUN's behalf. The usefulness of this was somewhat compromised when everybody found out what a corrupt lying sleazebag Duffy The Hutt is. You may have even caught some mention of this on by watching SUN NEWS, in between the never-ending, panting plugs for SUN NEWS.
DUFFY THE HUTT & KRISTA ERICSON;
The
CRTC in their ruling
noted that SUN TV "did not clearly demonstrate how its service would make an exceptional contribution to the objectives of the (Broadcasting) Act or show that it would go beyond what other national news services spend on Canadian programming."
By contrast their were several other channels who were also asking for mandatory carriage, some whom were accepted including;
AMI TV in French, a service that offers audiovisual content specifically adapted to the needs of people who are blind or partially sighted, was given mandatory carriage along with Nouveau TV5, a service offering programming devoted to diversity within the Canadian francophone community and official language minority communities.
The CRTC also gave mandatory carriage to a service operated by the Legislative Assemblies of Nunavut and the Northwest Territories, which will be added to the basic service of satellite television subscribers in those two territories.
As a result, "Canadians living with a visual impairment, francophones and citizens of the North will be better served," the CRTC said.
The CRTC also renewed for another five years the mandatory distribution of AMI-TV in English, AMI Audio, Canal M, the Aboriginal Peoples Television Network (APTN), and the Cable Public Affairs Channel (CPAC).
The regulator granted ARTV a "must-offer" designation to ensure that it is carried by all distributors while giving Canadians the choice to subscribe to it or not. ARTV is a CBC/Radio-Canada channel that offers arts news in French.
Amongst the dozen applications that were rejected were;
* Accents.
• All Points.
• Bulletin Canadian.
• Punjabi Network.
• Described Video Guide.
• Dolobox TV.
• EqualiTV.
• Fusion.
• Maximum Television Canada.
• Starlight: The Canadian Movie Channel.
• Sun News Network.
• La télévision des ressources naturelles.
• Vision TV.
Also the CRTC ruled that the mandatory carriage granted to Avis de recherche in French-language markets will expire in two years.
As can be seen in the contrasting above lists and as I wrote about earlier, the CRTC sets pretty high standards for mandatory carriage. There must be a real demonstrated need for such a service, a need that supersedes the profit motive. They should also be serving an audience that is otherwise under-represented. There is no way, outside of the paranoid rhetoric of the right wing media hothouse, that SUN NEWS could ever be considered in such terms. As the CRTC put it; "Given its exceptional nature, the CRTC has set the bar very high for obtaining a mandatory distribution order".
It's also worth pointing out that while not an actual requirement, all the accepted applications (except APTN) are non-profits, which SUN NEWS clearly is not.
Another high profile applicant that got rejected for mandatory carriage was Starlight: The Canadian Movie Channel, which had the backing of luminaries like David Cronenberg, Denys Arcand and Atom Agoyan, which should certainly have had a better shot than SUN NEWS, as would Vison TV. No word yet on whether or not Starlight will go anyway without mandatory carriage.
In it's application, as well in their hysterically strident p.r. campaign, SUN NEWS insisted that if they did not get the mandatory subsidy they would be forced to shut down. In the CRTC hearings SUN NEWS President Kory Keneycke actually called it a "death sentence" (wait, isn't SUN NEWS in favour of the death penalty?) admitting they lost $17 million last year — a situation parent company Quebecor (TSX:QBR.B) calls "clearly unsustainable." The CRTC hears this kind of argument all the time whenever an applicant wants a favour. And they know it's usually bullshit, they also don't care. For example in the
recent fight for the vacant 88.1fm frequency in Toronto
various applicants, including PROUD FM, CARN and Moses Znaimer's ZOOMER RADIO swore they would go out of business if they were not allowed to move to the new signal. The CRTC said no and
granted the signal instead to INDIE 88
. So far none of them have followed up on their threat to take their ball and sulk off home. Then there's SUN NEWS itself which
already lost the over-the-air analog signal they were using last year without permission after
the CRTC told them to knock it off. (They are apparently trying to get it back, which I actually have no real problem with).
As for SUN NEWS the CRTC said Sun News Network knew what it was getting into when it decided to go ahead without mandatory-carriage status, noting that it would not have even been able to consider launching if the CRTC had not opened up the category of national news to competition five years ago.
"Sun News opted to launch its service as a competitive Category C service without carriage rights. As such, the Commission is of the view that the applicant accepted the potential business risk associated with choosing to launch an unprotected and unsubsidized service whose genre had only recently been opened to competition," the CRTC wrote in its decision.
"SO STOP YOUR WHINING YOU GREEDY CRYBABIES!!"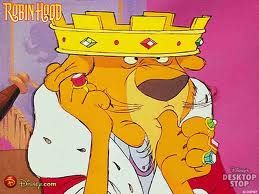 OK; I paraphrased that last part. Still it's a pretty strong rebuke, and tough to argue with. Unless you work for SUN NEWS of course, like former Reform Party and Conservative MP Monte Solberg who wrote in a column
helpfully printed by The Sun newspaper chain
; "There is something bizarre about bureaucrats and a body dedicated to regulations, rules and red tape deciding the fate of a network dedicated to freedom, small government and restricting the role of bodies like the CRTC. But there you have it".
Oddly enough Monte Solberg didn't think there was anything "bizarre" about such a network demanding such a subsidy in the first place, or the parent company, QMI, getting millions of dollars in taxpayer subsidies every year while campaigning relentlessly against any such subsidies for anyone else. He also didn't think there was anything "bizarre" about such a network getting a corrupt unelected senator to lobby behind closed doors for his crony capitalists. Strangely neither did any of the other "freedom fighters" at the Sun. But there you have it.
Instead Solberg gave us the usual Conservative paranoid persecution complex about how they are being silenced by the usual "liberal elites"; "Make no mistake, there's a lot at stake. The very fact that other journalists and media personalities were taking their shots on Twitter tells you as much as you need to know about why we need Sun News. Clearly some people just don't like the idea that other points of view should be heard, especially if they are conservative. Good, better to have that out in the open"
Actually Monte; it's better to have out in the open the fact that some of the most stinging rebukes of SUN TV's cash grab came from other conservatives who aren't employed by SUN NEWS such as Andrew Coyne from
National Post
; or Jonathan Kay from the
National Post
, or the
Post's Scott Stinson
, or there's this gem from the conservative
Globe & Mail
Whata Buncha Commies. Anyhow; to get back to SUN NEWS and their threat to go out of business if they CRTC ruled against them; it turns out they managed to find an ever so slim silver lining amidst the CRTC's beatdown.
"We are disappointed that the CRTC did not rule in favour of our application for a mandatory distribution order," Sun News executive Kory Teneycke said in a statement. "However, we are encouraged they have found merit in the main arguments laid out by Sun News on price, channel placement and distribution, and have provided a mechanism to address these issues." The application by Sun News "acted as a catalyst for this broader review of the framework for national news services announced today," he added.
What he is talking about here is the decision by the CRTC to hold another round of hearings to discuss how news channels are placed in cable packages as well as how they are priced.
CRTC PRESS RELEASE;
CRTC proposes a new approach to national news services
OTTAWA-GATINEAU, August 8, 2013 — Today, the Canadian Radio-television and Telecommunications Commission (CRTC) invited Canadians to participate in a review of its policy on the licensing of Canadian national news television services. It also invited comments on the distribution conditions for these services and for foreign news services.
"The diversity of voices is an essential component of our society, particularly as they relate to news and information in the Canadian broadcasting system" said Jean-Pierre Blais, Chairman of the CRTC. "Television news channels provide an important public service by ensuring that Canadians are exposed to different opinions and perspectives on matters that concern all citizens. We are concerned that, under the existing rules, Canadian news services are not being given a pride of place in our broadcasting system."
During the CRTC's public hearing that began on April 23, 2013, Canadians presented evidence suggesting that the policy on specialty Canadian national news services should be reviewed. The CRTC will focus specifically on the challenges that face new players in this sector, particularly in terms of their distribution. These challenges are not unique to any given service, but rather an indication of a wider and more systemic issue regarding the distribution of Canadian national news services under equitable and commercially reasonable conditions.
The CRTC invites Canadians to comment on a proposed regulatory framework that includes the following:
- distributors must offer all Canadian national news services (not necessarily on basic service)
- distributors must place Canadian news services in close proximity in their channel lineup
- national news services must be available in a package and on a stand-alone basis
- national news services should be offered in the most appropriate packages according to their content.
Those who wish to participate in the CRTC's proceeding are invited to submit their comments by September 9, 2013. Comments may be submitted by completing the online form https://services.crtc.gc.ca/pub/instances-proceedings/Default-defaut.aspx?EN=2013-394&Lang=eng, by writing to the Secretary General, CRTC, Ottawa, Ontario, K1A 0N2, or by fax at 819-994-0218.
About Canadian television news services;
Despite the significant technological changes currently underway, Canadians still overwhelmingly access news affecting their country and their community through the Canadian broadcasting system. Nearly 12 million households subscribe to a cable or satellite television service. Canadians collectively watched more than 138 million hours of news programming in 2011-2012, 45% of which was on specialty news services.
Currently, non-Canadian news services are, for the most part, distributed in popular packages and have significant access to Canadian viewers. On average, non-Canadian news services receive wholesale fees from cable and satellite companies of $0.73 per subscriber per month, while Canadian news services receive monthly wholesale fees of $0.36 per subscriber, which are half the fees paid to non-Canadian services.
~~~~~~~~~~~~~~~~~~~~~~~~~~~~~~~~~~~~~~~~~~~~~~~~~~~~~~~~~~~~~~~~~~~~~
So apparently The SUN will not be setting after all. At least not yet. "We intend to participate fully in those proceedings, and will continue to operate pending an outcome," Teneycke wrote. Oh SUN NEWS; how can we miss you when you won't go away? So there; you can break out the champagne right wingers, or whatever non-French thing you guys drink, you're in the clear after all. Or not. Note what the CRTC is actually talking about is really just limited to clarifying what will be included in the news packages that cable companies bundle together (a so-called "must-offer") for those who want them, NOT mandatory carriage services that all cable subscriber have to pay for like-it-or-not. You may recall that in the CRTC May hearings the same Kory Teneycke swore that merely giving SUN TV "must-offer" without the subsidy was a "death sentence". Adding " "Let us be very clear: a 'must-offer' license would not have a meaningful impact on the current trajectory of Sun News and would inevitably lead to the closure of the station."
So was Keneycke's threat to commit Hari Kari a bluff? Or has it just been postponed? Because either way I don't see the CRTC readdressing the larger issue of mandatory carriage fees itself given the rather narrow parameters listed above. Incidentally; even if the CRTC were to reopen that issue the SUN would face even more opposition than the thousands of lowly citizens who wrote in to give the CRTC their two cents worth. Namely the cable companies who have argued that forcing more channels into basic packages, could cause a spike in TV bills of about $6 a month if they were all approved, and might be enough to push many customers out of the system. And if you recall the hyperbolic campaign they ran back in 2009 over the issue of their having to pay any fees to television networks for their content, then you will know that they don't mess around. That P.R. blitz included the notorious TV and print ads that claimed that the CRTC was about to levy "a tax on us all", which was a blatant lie since the CRTC has no power to levy taxes and wasn't asking for that. I'm pretty sure the SUN will have met it's match and master in any such pissing match.
I actually have no problem with the reforms proposed by the CRTC. Grouping all the news channels together seems more efficient and logical enough. Making any and all Canadian channels available to those who want them seems perfectly fair. And I see no reason why foreign news channels should be getting paid twice what Canadian channels get. If you want to watch SUN NEWS, APTN or VISION you should be able to do so. You just shouldn't be forced to pay for a for-profit business you don't want. Surely the "freedom fighting" free enterprisers would agree, no?
Bottom line here is that SUN NEWS didn't get the subsidy they were demanding. The one they swore they couldn't live without. And even after the next set of hearings they still won't. A better placement in the channel packages won't help much if nobody wants to buy their crappy product, and thus far few people do. Their ratings are consistently pathetic. A raise in the subscriber fees as mentioned in the final paragraph of the CRTC notice couldn't hurt of course but SUN still face the insurmountable problem that most people find their channel cheesy, annoying and unwatchable at best and deeply offensive and down-right racist at worst. And that's not going to change. In fact after the recent horrible train explosion in Lac Magantic SUN NEWS and their flagship "Freedom Fighter" Ezra Levant (seriously, they actually bill him that way) were the first to go on the air with the important and completely made up news scoop that the disaster was the work of "Native or Environmental Terrorists".
Stay classy SUN NEWS.