The Corona pandemic has thus far killed dozens of musicians including Toots Hibbert, John Prine, Ellis Marsalis, Lee Kontiz, Bucky Pizzarelli, Trini Lopez, Dave Greenfield of the Stranglers, Allan Merril of the Arrows and Adam Schlesinger of Fountains Of Wayne, and actor Alan Garfield. Along with 1,000,000 other deaths worldwide (so far).
The 1918-19 Spanish Flu pandemic killed somewhere between 17-50 million people, most of whom would remain forever unknown but there were a few noteworthy artists, actors and musicians.
ARTISTS;
Gustav Klimt - One of the most iconic painters of the Edwardian era, Klimt practically personifies Art Nouveau decadance and it would be interesting to see how he would have reacted to the Art Deco era to come. He died aged 55.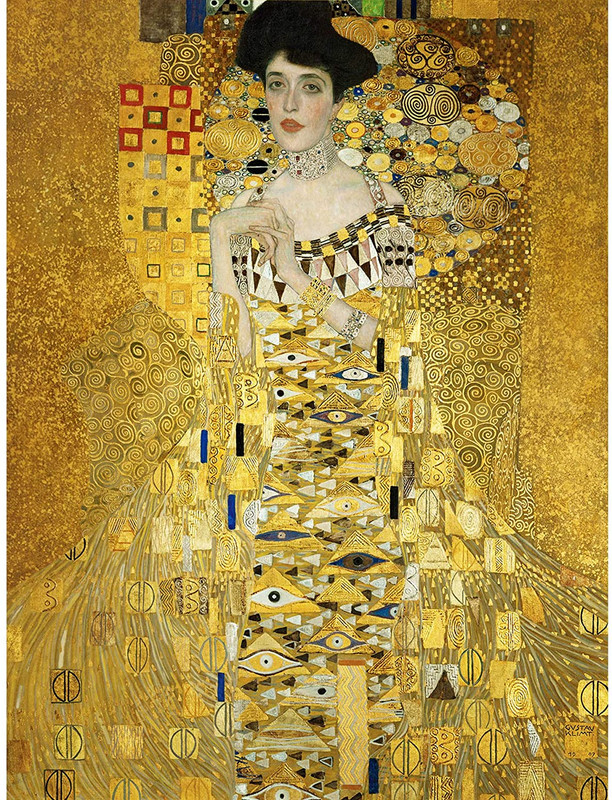 Egon Schiele - A close friend of Klimt, Schiele brought a less ornate but no less decadent style to Art Nouveau that probably would not have worked into the Art Deco style nearly as well as Klimt's larger-than-life style but still would have had a successful career ahead when he died aged only 28.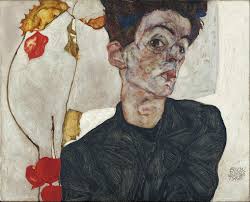 EGON SCHILELE
Bohumil Kubista ~ This Czech artist is not as well known as Klimt or even Schiele but his style, which took in influences from Expressionism, Cubism and Futurism, would have had had greater influence in the age of Picasso. He is considered a founder of 20th century Czech art. He died aged 34.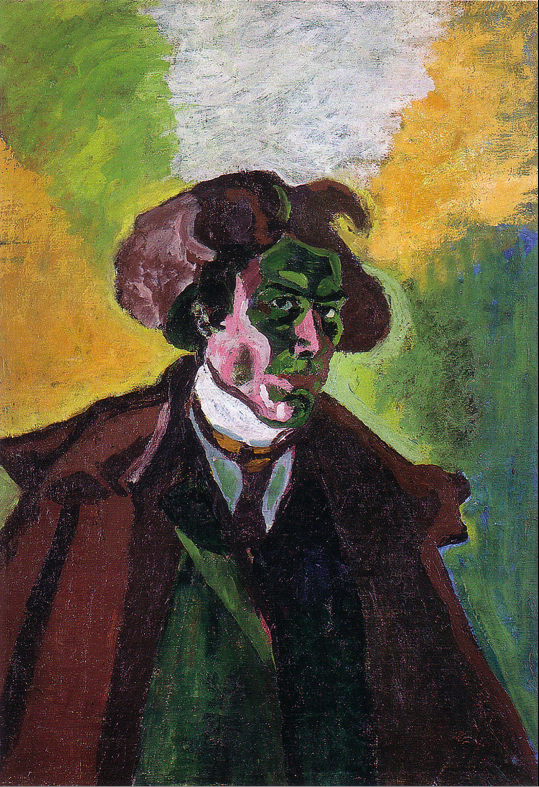 BOHUMIL KUBISTA
Morton Schamberg - An American painter also influnced by Cubism, Futurism and Dada who exhibited at the famous 1912 Armory Show and probably would have also had a greater influence had he lived. He died aged 38.
Amedeo De Souza-Cardoso ~ Influencial Portugese artist who worked in various Modern schools. Art Nouveau, Impressionsim, Cubism, Futurism, Dada and Abstract art died aged only 30.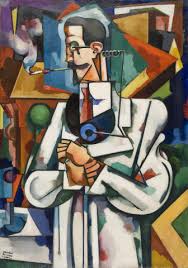 AMEDEO DE SOUZA-CARDOSO
Ruby Lindsay - An Australian artist with influences that ranged from Art Nouveau, Impressionism and a more traditional romanticism and included paintings, illustrations and posters. She died aged 33.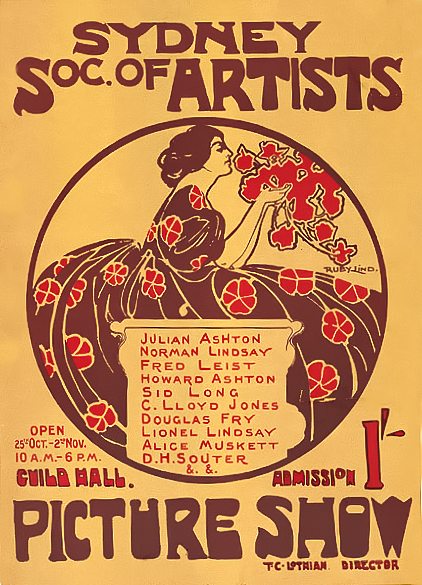 Niko Pirosmani ~ A Georgian painter with a idiosyncratic style influnced by a crude rethinking of Eastern Orthodox art.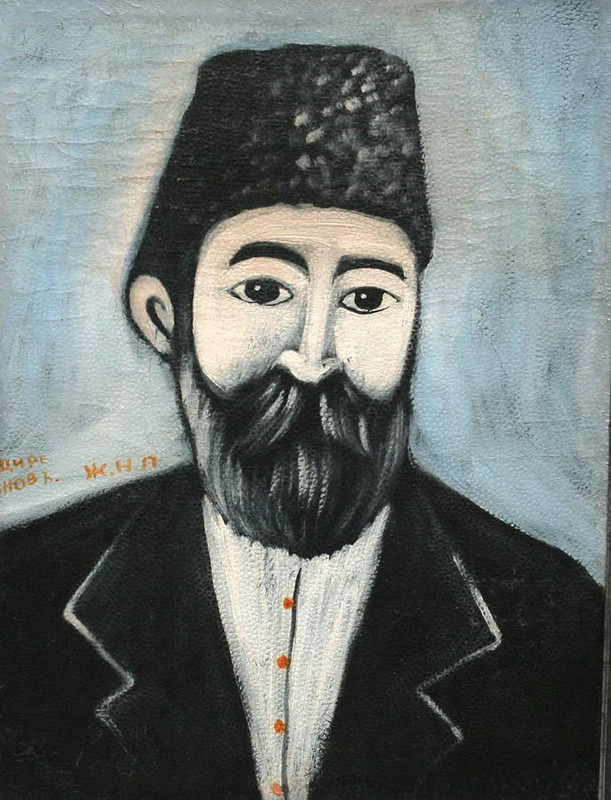 NIKO PIROSMANI
====================================================
ACTORS & FILM MAKERS;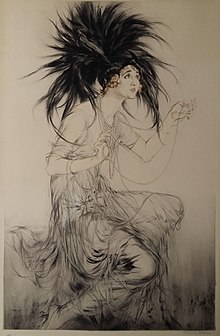 Gaby Deslys - A French stage & film actress, dancer & singer who was famous as a scandalous stage star in Paris, London & New York in the 1910's. She was considered a sex symbol who caused her male fans to brawl for her favours, carried on an affair with the King of Portugal and carried on fueds with critics than included a lawsuit against one and threats to have another horsewhipped. She made a few recordings and five films (all now lost) before dying of the flu. Her fame suggests she certainly would have made more films if she had lived but at the time of her death she was 38 and probably would not have been a film sex symbol in the Jazz Age, although her stage career would have been secure.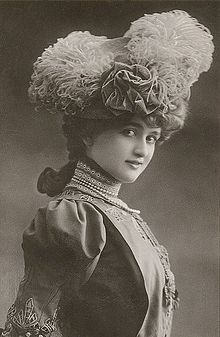 GABY DESLYS
GABY DANCING
Vera Kholodana - A major star of Russian films who made dozens of films (unclear how many) of which only eight survive, speciallizing in romantic and historic melodramas. After the Russian Revolution she remained in Russia and was still working when she died aged only 25 with a future in Soviet films assured. Ironically one of her sirviving films is newsreel footage of her funeral which was attended by thousands.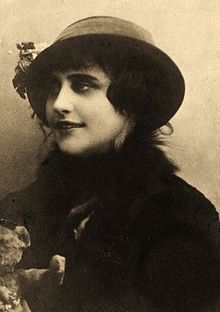 VERA KHOLODANA
VERA'S FUNERAL
Gilda Langer - A young German film actress who in her short career managed to work with actor Conrad Veidt, and directors Fritz Lang, Paul Leni and Robert Wiene who had just cast her as the lead role as the damsel in distress in his next film "The Cabinet Of Dr Caligari" a soon-to-be horror classic when she died suddenly aged only 23.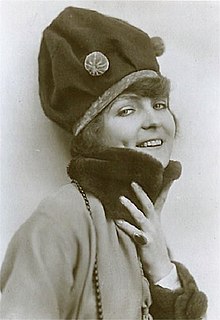 GILDA LANGER
Myrtle Gonzalez - An American actress of Mexican-American background, Gonzalez made over 70 films in only 4 years (most of which were likely shorts) including several with actor/director William Desmond Taylor and a six part serial. Her trademark was a spunky girl-next-door type in westerns and outdoor adventure films. Ironically in spite of her tomboy image her health was poor and after marrying in 1917 she retired at least temporarily which turned out to be permanant when she died aged only 27.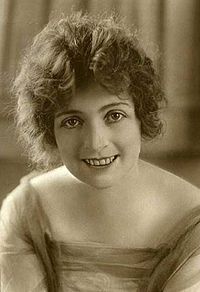 MYRTLE GONZALEZ
Harold Lockwood - A major American leading man of the 1910's, he started out in Vaudeville before appearing in a number of films of various types including maor films like DW Griffith's "Intolerance", "Tess Of The Storm Country" (with Mary Pickford) and "The Avenging Trail" when he died aged 31.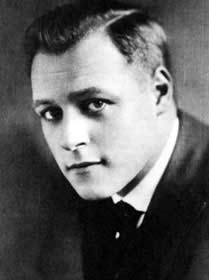 HAROLD LOCKWOOD
Shelley Hull - An American actor who had a successful stage career with several popular Broadway plays to his name over a dozen years. Staring in plays popular w/Billie Burke, He had only recently moved into film making two films(both lost) including "Sapho" (1913) later remade by Theda Bara, before dying aged 34. His younger brother Henry Hull was also an actor in the sound era best known for "The Werewolf Of London".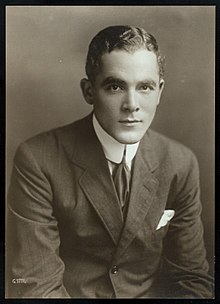 SHELLY HULL
Julian L'Estrange - A British born actor who also had a successfull stage career for over a decade both in London and on Broadway before moving into films including three starring Pauline Fredrick (directed by Edwin Porter) and one with Betty Blythe based on plays done by Alla Namizova & Leslie Carter when he died aged 38.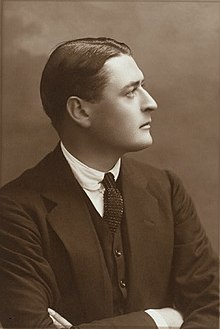 JULIAN L'ESTRANGE
Dark Cloud - American-Indian film actor who appeared in several popular western films including directed by Francis Ford, DW Griffith and actors Mary Pickford & Mack Sennett as well as a model for painter Fredrick Remmington. He was one of the older actors of the 1910's dying aged 62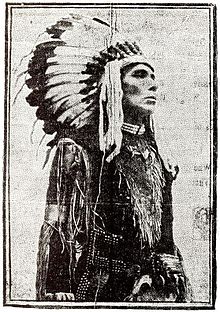 DARK CLOUD
John Collins - An American film director and screenwriter who made over forty films, many starring his wife popular actress Viola Dana when he died aged only 28.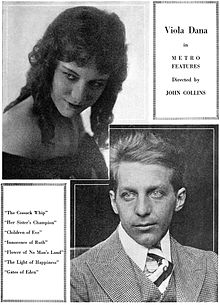 JOHN COLLINS
Walter Stradling - Anglo-American cinematographer who worked with Cecile B DeMille, Mary Pickford, Blanche Sweet and Sessue Hayakawa.
=====================================================
MUSICANS & COMPOSERS;
Henry Ragas ~ New Orleans pianist with the Original Dixieland Jazz Band (ODJB), generally considered to have been the first Jazz band to record in 1917. They were an immediate sensation and popularized Jazz nation-wide. Within a few years they would be surpassed by better (mostly black) bands led by Louis Armstrong, King Oliver and Sidney Bechet and the members of the ODJB would be largely forgotten by the time the Swing Era began but the ODJB are still a historically important band. He died aged 28.
THE ORIGINAL DIXIELAND JAZZ BAND ~ "TIGER RAG"
Alex King Watzke - New Orleans Ragtime & Jazz band leader and violinist of the early Jazz era. Watzke was one of the popular band leaders of the era having written the hit song "Tiger Rag" and served as the model for the Irving Berlin classic "Alexander's Ragtime Band" song and later movie. In spite of his reknown he never got around to making any known recordings or even any surviving photos before dying aged 42.
Felix Arndt - An American pianist/composer of French background (his mother was related to Napoleon) who became a succesfull songwriter of pop and ragtime songs including "Nola" which would later become a hit in versions by Vincent Lopez and Les Paul years later. He also made several records of ragtime piano solos. He died aged 29.
FELIX ARNDT ~ "NOLA"
Charles Griffes - One of the most important American pianist and composers of the 1900's who started out as a conventional classical composer before being influenced by more modern French Impressionists like Claude Debussey, Erik Satie and Russians Scriabin and Stravinsky and even Japanese music. He had apparently not yet been exposed to the Avant Garde music of Schoenberg or Charles Ives or Jazz and Ragtime but it's interesting to wonder if he would have been had he lived when he died aged 35.
CHARLES GRIFFES ~ "POEM FOR FLUTE & ORCH"
======================================================
WRITERS;
Guillaume Apollinaire - Highly influencial French/Polish poet, playwright, novelist and art critic. Considered one the founders of Surrealism and having coined the terms Cubism and Surrealism. He was an early promoter of Pablo Picasso, Georges Braque, Fernand Leger, Marcell Duchamp, Francis Picabia and Erik Satie. He was also accused of being involved in a plot to steal the "Mona Lias" in 1911. Although he is credited with coining the term Surrealism he died before the proper movement started, he would have no doubt have played an important role in Surrealism and Dada had he lived. He died aged 38.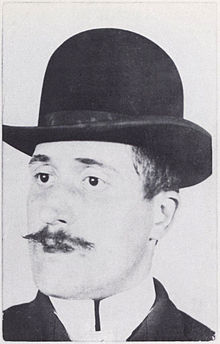 GUILLAUME APOILLINAIRE
Edmond Rostand - French playwrite best known for his plays "Cyrano de Bergerac" and "The Fantastiks". He died aged 50.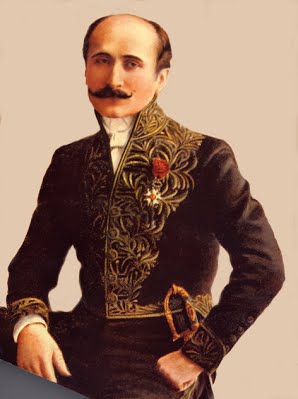 EDMOND ROSTAND
Bernard Capes - English writer of numourous novels (specializing in ghost stories) and literary magazine editor and theatre reviewer. He died aged 64.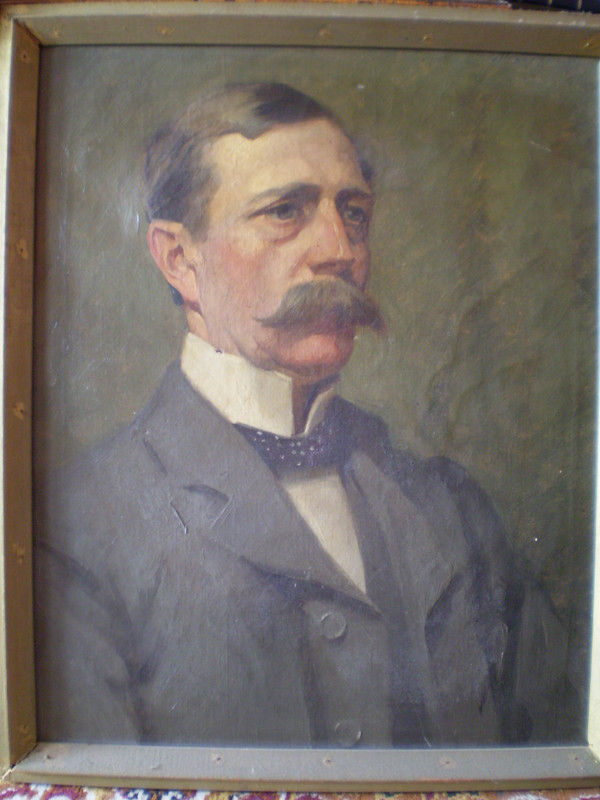 BERNARD CAPES
Margit Kaffka - An important Hungarian feminist novelist who was not relation to Franz Kafka, who incidentally also got the flu but survived.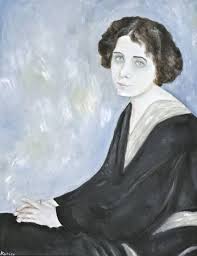 MARGIT KAFFKA
Ivan Cankar - Slovenian writer compared to Franz Kafka and James Joyce.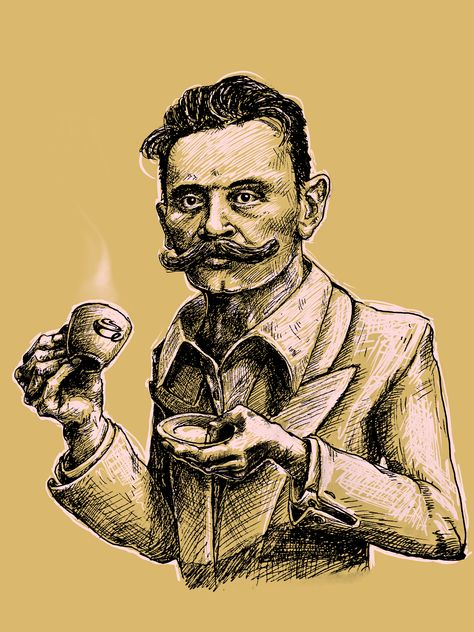 IVAN CANKAR
Stephen Reynolds - An English writer known for novels about sailors and fishermen.
====================================================
Some political leaders also died including the Presidents of Brazil, Francisco de Paula Rodrigues Alves, and South Africa, Luis Botha. Their deaths probably had little effect on history as their successors carried out similar if not identical policies. However there were a few deaths that did have historical ramifications.
Max Weber - German writer and political theorist. One of the founders of the Weimar Republic and the Democratic Party, he was also one of the authors of the Weimar Constitution. A highly respected figure his committment to democracy, peace and the rule of law would be missed in the years to come.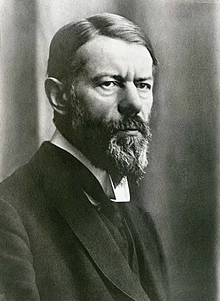 MAX WEBER
Yakov Sverdlov - Russian Bolshevik leader and Lenin's right hand in the early days of the Revolution. Unlike the flashy Trotsky, Sverdlov was a shadowy figure content to remain in the background and totally loyal to Lenin. If he had survived and outlived Lenin it's unlikely he would have succeeded Lenin, being not well-known as well as being Jewish, however if he had remained in place he would never have allowed Stalin to rise to power nor would Lenin have seen the need to promote Stalin in his place and the consequences of this are incalcuable.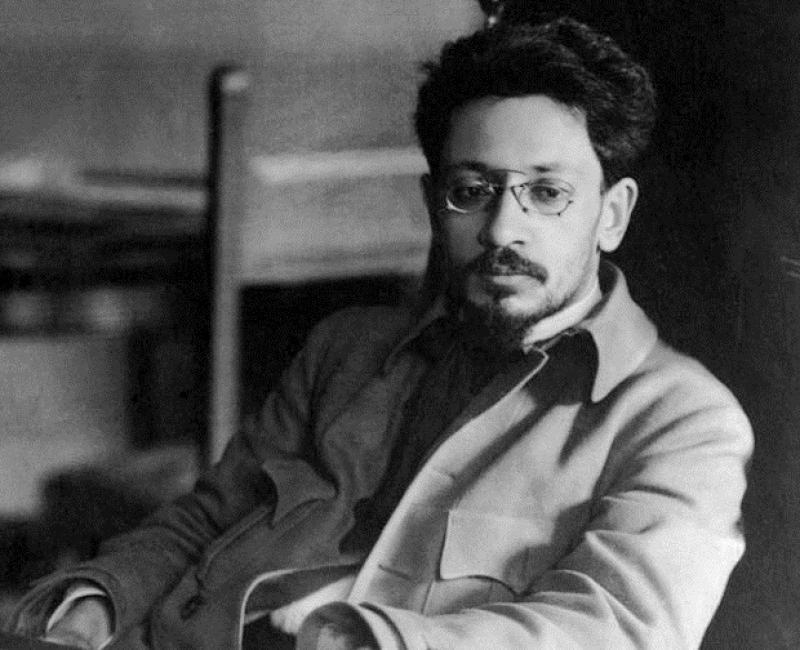 Свердлов Яков Михайлович
Fred Trump sr - At the time Fred Trump's death did not get much notice. He was a real estate millionaire who had made his fortune as a draft-dodging owner of a casino/brothel in the Klondike Gold Rush. However his sudden death aged 49 left his son Fred Trump jr to take over the family business which required him to become a cold ruthless "killer", an attitude he would bully into his son Donald twisting him in turn into a cruel, heartless bully. Perhaps if Fred Trump sr had lived his son and then grandson would have been nicer people.
Woodrow Wilson - Wilson didn't die but we now know that he did get the flu while he was in France negotiating the Versailles Treaty. Accounts from the time make it clear that it laid him out for weeks during which time he was in no condition to pay attention to the negotiations or any other affairs of state. We now know that the Influenza can have serious and lasting side effects including draining the stregnth of the victim, sending him into a depression, sapping his ability to concentrate, remember things, make decicions or engage in prolonged study and debate. All of which contemporary accounts make clear Wilson had. The results of which Wilson essentially checked out for the last two years of his presidency, providing any leadership during a pandemic, allowing his Attorney General, A Mitchell Palmer to run amock with the first Red Scare and worst of all mismanging the treaty negotiations which ended up treating the defeated Germans far more harshly then he had promised or intended, as he himself seemed to understand. His health was also broken to the extent that he later suffered a series of serious strokes which left him an invalid for the last year of his presidency. The failure of Versailles and the League Of Nations are acknowledged causes for World War 2 and the domestic backlash led to the Republican Party sweeping the next three elections in landslides that would last until the election of FDR in 1932.