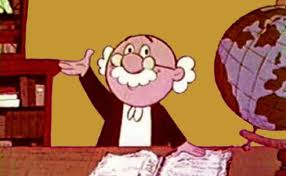 QUEEN ~ "WE ARE THE CHAMPIONS";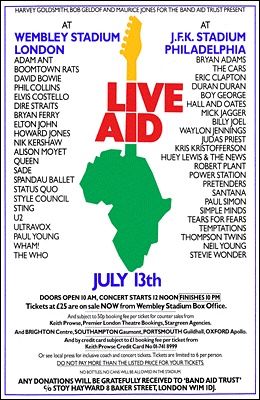 THE WHO ~ "LOVE REIGN OVER ME";
37 years ago this week on July 13 1985; Live Aid, a benefit concert for the people of Ethiopia then suffering through a terrible famine and the largest benefit concert in the world at the time, took place with two simultaneous shows in London and Philadelphia as well as being broadcast worldwide in TV. Smaller concerts were also held in the Soviet Union, Canada, Japan, Yugoslavia, Austria, Australia and West Germany and parts of these shows were also aired.
DIRE STRAITS & STING ~ "MONEY FOR NOTHING";
Best known now (musically at least) for sets by Queen (that kicked off their comeback), a Black Sabbath reunion with Ozzy, a Led Zeppelin reunion (with Phill Collins), a Who reunion, Dire Straits (with Sting) and U2. The sets by U2, Dire Straits and Simple Minds helped make them major stadium stars, although in the case of Simple Minds it would not last. In checking out the line-up I see there were several last minute additions not on the poster including Black Sabbath (with Ozzy), Tom Petty, Madonna, The Hooters, Tina Turner, Paul McCartney, Cliff Richard, Four Tops, RUN DMC, George Thorogood w/Bo Diddly & Albert Collins, BB King (via satellite from Holland) Prince (ditto), Loudness (from Tokyo), Autograph (from Russia), Kool & The Gang (from a studio), Pat Metheny, CSNY, The Beach Boys, Joan Baez, Teddy Pendergrast (in his first appearance aftr being paralyzed in a car accident) and Dylan with Keith Richards & Ron Wood closing the show. Most acts did from one to three songs bout a few got slightly longer sets. Phill Collins actually played both shows as he palyed London then hopped on the Concorde and flew to America to play with Zeppelin. As I recall the set with Dylan, Keith Richard and Ron Wood was a complete trainwreck as was the Zeppelin set as it was obvious none of them had bothered to rehearse.
U2 ~ "SUNDAY BLOODY SUNDAY";
The concert was a by-product of the "Do They Know It's Christmas" single the previous year arranged by Bob Geldoff and Midge Ure and the following singles in America ("We Are The World") and Canada "Tears Are No Enough"). I was too young to have actually seen any of these bands but as a New Wave kid watching on TV I was primarily there for U2, Simple Minds, Pretenders, Ultravox and Adam Ant in that order.
SIMPLE MINDS ~ "DON'T YOU FORGET ABOUT ME";
In Toronto one oddity was that the only radio station that simulcast the entire concert was the tiny campus station CKLN (rival CIUT did not go on air until the next year) using their cable feed. CKLN had been on air since 1981 and was by this point known as a station which played underground and avant garde music and most of the bill was totally mainstream but among the New Wave acts who had been on the CKLN/campus charts only a few years earlier; U2, Simple Minds, the Pretenders, Ultravox, the Boomtown Rats, Tom Petty, Elvis Costello, Style Council, Adam Ant, Sting (in the Police), the Cars, Alison Moyet (in Yazoo), Paul Young (in the Q-Tips), Tears For Fears (including as the Graduates), Run DMC and Judas Priest plus Bowie, Bryan Ferry, Paul Simon's "Graceland" & Neil Young's "Trans" albums. Although by 1985 some of these acts certainly still got some airplay on CKLN along with other campus stations that were less aggressively avant garde than CKLN.
THE PRETENDERS ~ "MIDDLE OF THE ROAD";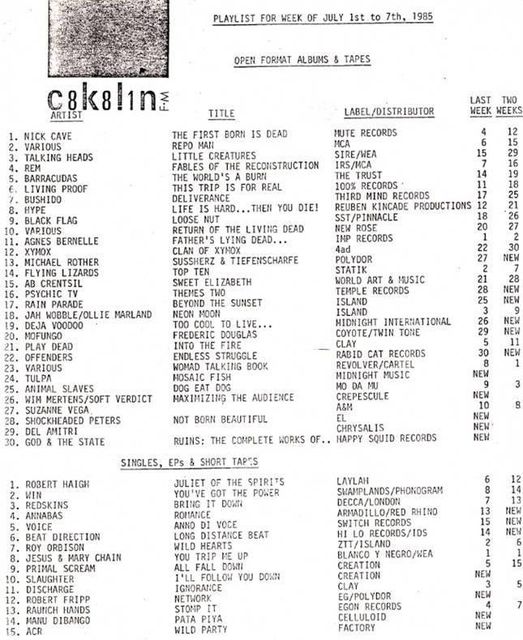 By contrast here are the actual CKLN Charts for July/85; The Jesus & Mary Chain (and it's early wall-of-feedback era too, Hell Yeah!), Nick Cave, Black Flag, the Barracudas, Deja Voodoo, REM, Talking Heads (their last decent album), Discharge, Robert Fripp, Jah Wobble, Psychic TV, Rain Parade, Primal Scream, A Certain Ratio, Del Amitri, the Redskins (best name for a Marxist Mod band ever), Slaughter (the Toronto Thrash band not the later US Hair Metal band), Living Proof, Suzanne Vega, Roy Orbison's comeback album and the soundtracks for "Repo Man" & "Return Of The Living Dead". About the only bands here that could have possibly been asked to play Live Aid would have been Talking Heads if they had not essentially stopped touring by that point and maybe Robert Fripp with King Crimson who also were not touring. I could possibly see Suzanne Vega doing "Luka" in a studio via satellite. REM had not yet made the jump to stadium status by that point. Mind you it would have been cool if early Jesus & Mary Chain and Deja Voodoo had played. And by cool I mean a glorious clusterfuck of historic proportions. I don't think the TV audience was ready for that.
THE JESUS & MARY CHAIN ~ "NEVER UNDERSTAND";
BLACK FLAG ~ "NOTHING LEFT INSIDE";
BLACK FLAG ~ "LOOSE NUT";
DISCHARGE ~ "NEVER AGAIN";
THE BARRACUDAS ~ "SUMMER FUN";
THE REDSKINS ~ "KEEP ON KEEPING ON";
A CERTAIN RATIO ~ "SHACK UP";
DEJA VOODOO;
DEJA VOODOO ~ "STRANGE";
DEJA VOODOO ~ "CEMETARY";
BLACK SABBATH ~ "WICKED WORLD";
BLACK SABBATH ~ "THE WRIT";
BLACK SABBATH ~ "WARNING";
BLACK SABBATH ~ "F/X";