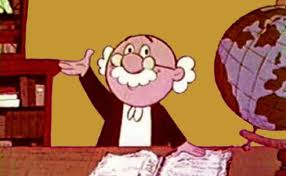 ~ Eck Robertson (Nov.20 1886 - Feb.17 1975) was a champion fiddler of the early twentieth century and the first known country musician to record.
~ Early years ~
Born in Arkansas as A.C. (Eck) Robertson and raised in Amarillo Texas, Eck learned to play a number of stringed instruments as well as the piano and was a professional musician by 1910. A skilled fiddler he began entering and winning fiddling contests throughout the south and southwest allowing him to bill himself as "The fiddling champion". Eck appears to have had some formal training but he was primarily a folk musician who learned how to improvise and extend songs in a way that is commonly thought of as being an invention of later jazz musicians. By the start of the roaring twenties Eck was already a well established performer throughout the region known for his showmanship as well as his playing. Eck was an outgoing and cocky entertainer who put on a full show, tossing his fiddle up in the air and catching it without missing a beat, playing behind his back, doing somersaults while playing and telling jokes as well as making his fiddle "talk".
ECK ROBERTSON ~ "SALLY GOODEN";
~ Recording years ~ ..
On June 30 1922 Eck became the first authentic country musician when he traveled north to New York with another fiddling champ Henry Gilliard, an octogenarian civil war veteran, to record an legendary session for the Victor Talking Machine Company. In later years many myths have been written about this session describing how Eck dressed in full cowboy regalia with satin cowboy shirt with pearl buttons and leather cuffs, ten gallon hat, pearl belt buckle, embroidered cowboy boots with spurs and with Gilliard dressed in full Confederate dress uniform, simply showed up at Victor's offices and demanded to be recorded "pronto". In actuality the session had been arranged in advance by a Martin Littleton a lawyer acquaintance of Eck's (Eck was also a justice of the peace in Texas) who did work for Victor and thought there might be a market for traditional music. The duo recorded a single of "Arkansas Traveller" and "Turkey in the straw" with Eck later recording two more singles, one solo and another with an unknown pianist. Contrary to myth these singles were not hugely successful but did well enough to encourage other record companies to also record early country musicians such as Vernon Dalhart, and Fiddin' John Carson who quickly became best sellers and established country music as big business. Eck himself would record only fourteen sides for Victor before the great depression hit in 1929 dropping the bottom out of the recording industry. ..
ECK ROBERTSON ~ "TURKEY IN THE STRAW";
~ Later years ~ ..
The depression years were hard on all rural performers Eck included, musical tastes also changed as country music became more song oriented and developed into honky-tonk, bluegrass, hillbilly boogie and western swing. Eck continued to play at fiddling conventions and medicine tent shows in the southwest, making much of his income from being a Justice of the peace as well as piano tuning, repairing fiddles and other stringed instruments and giving lessons. The folk revival of the late fifties and early sixties brought him some notice from a new generation of fans like the Seegers and he appeared at various folk festivals and made a few live recordings. In the early seventies his home and workshop burned down and he moved into a rest home where his prize fiddle was stolen. He died at the age of 88 in 1975.
ECK ROBERTSON IN LATER YEARS;