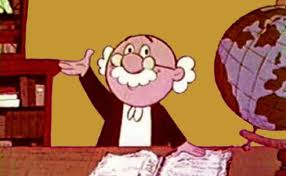 Just in time for Robbie Burns Day;
THE POETS ~ "THAT'S THE WAY IT'S GOT TO BE";
There were a few notable Scottish contributions to the 1960's British Invasion, Donovan and Lulu being the most successful. However Scotland's best band of the 1960's never managed to get a hit outside of Alba.
Hailing from Glasgow and formed in 1961 The Poets were one of the big hopes for Rolling Stones manager Andrew Loog Oldham's Immediate Records label. With a sound similar to The Small Faces and a Edwardian look taken from The Kinks the Poets released a series of excellent singles starting with "Now We're Through" with Decca Records which reached 31 in the charts in 1965. However two follow-ups with "I Am So Blue" and the excellent "That's The Way It's Got To Be" failed to chart. Oldham had signed up as a manager and still had faith in the band so he moved them to his fledgling Immediate Records label were they recorded two other singles; "Call Again" a ballad backed with the atmospheric "I Can't Forget" which was probably a better (if shorter) choice than the A-Side. This was followed in 1966 by a cover of a Marvin Gaye Motown hit "Baby Don't you Do It" which had already been covered by the Small Faces and was produced by Gary Glitter, backed with another ballad "I'll Come Home". This also failed to chart. That was about it for the Poets who were dropped by Immediate Records and did not record a full album, although their singles have been compiled into a best of. They continued to slog it out on the tour circuit with a bewildering series of line-up changes before breaking up within a few years.
THE POETS ~ "IN YOUR TOWER";
Some of their singles are found on various compilation albums, including the Nuggets II box set on Rhino Records (one song) and The Immediate Records Story (four songs) on Charly Records. One of their tracks, "That's The Way It's Got To Be" was on the soundtrack for the films Factory Girl and Frankenstein Meets the Space Monster.
The members of The Poets did not go on to fame in other bands. Four have since died.
THE POETS ~ "BABY PLEASE DON'T DO IT";
Members;
George Gallacher - lead vocals (born 21 September 1943 died 25 August 2012)
John Dawson - bass guitar (born 1944 died 6 January 2002)
Alan Weir - drums (born 1944 died 9 June 2010)
Stafford Hamilton - rhythm guitar (born 1945)
Hume Paton - 12-string lead guitar (born Hume Michael Paton, 6 October 1945 died 30 April 2011)
THE POETS ~ "NOW WE'RE THROUGH";
NOTE; There was also a contemporary Irish band with the same name who recorded a couple of cool singles just to confuse things.