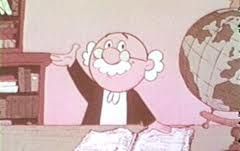 STURM GROUP ~ "CENTURY HO!";
Sturm Group were a fixture on the Toronto indie scene in the mid to late 1980's. Playing a unique post-punk/industrial fusion influenced by Joy Division, The Fall, Modern Eon, The Kinetic Ideals, Swell Maps, Cabaret Voltaire, Killing Joke and early albums by Clock DVA, Section 25 and New Order.
Formed in 1983 and after recording a cassette only debut they recorded their first proper lp in 1984, a moody self-titled affair similar to Joy Division and the first albums by New Order, Clock DVA and Section 25 on the tiny Green Fuse label which did well on local campus radio. By their second lp, titled "Century Ho!" in 1986 their sound had evolved into a more unique atmosperic cacophony with guitars that sounded like crashing metal, staccatto drumming, occasional washes of saxophone and dark sentorian vocals. "Century Ho!" received good reviews (from Nerve Magazine and The New Musical Express) and got much airplay on campus radio in Toronto and Hamilton ultimately selling a few thousand copies including 500 in the U.K. and earning them a spot on an European compilation album.
STURM GROUP ~ DEBUT CASSETTE;
They gigged heavily including an opening slots for Siousxie & The Banhees, Flipper, Killing Joke and The Cramps/Screaming Blue Messiahs gig at the Concert Hall in 1986 as well as the closing gig at Larry's Hideaway. Notable bands that would open for the Sturms would include Change of Heart, Chalk Circle, The Shadowy Men, A Neon Rome and The Cowboy Junkies.
The Sturms also adopted a more formally gothic all black look to go with the darker sound. However after "Century Ho!" singer Bill Mahoney left the band and was replaced bythe more theatrical Colin "Ceawin" Sitto and they delayed their followup until 1989's "Grind", a less noisy club friendly album for the larger Amok label which also contained their only cover songs; a version of The Rent Boys "Fetish" and a cover of Arthur Brown's "Fire". One of their tracks was included in a European compilation "Perdabo" and another on the soundtrack for "Roadkill".
STURM GROUP ~ "A BETTER MAN";
However sales were disappointing and personal differences lead to the band's breakup in 1989.
All of Strum Group's music is long out of print and was only available on vinyl and cassette, "Century Ho!" is considered an obscure classic of early industrial music (ie. before it turned into disco) and can be found for sale on various online sites and used record stores. To date there have been no cd re-releases or reunions. Of the former members, guitarist Tod Cutler and bassist Walter Sobczak have been involved with sound and production in Toronto. Cutler also played with the now defunct Superhalo while Sobczak was in Raggadeath. There are entries for Sturm Group on
Lastfm.com
and Jamcanoe.ca but that's about it.
A MUCH MUSIC INTERVIEW CIRCA 1986;
Lineup;
Bill Mahoney ~ Vox
Tod Cutler ~ Guitars & Effects
Walter "Votah" Sobczak ~ Bass
Hugo Von Levetzow ~ Drums
also;
Colin "Ceawin" Sitto ~ Vocals (on Grind)
John Lennard ~ Sax (on Century Ho!)
Brat X ~ Tymp drums
Mike Dent ~ Effects (on Century Ho!)
A "NEW MUSIC" STORY CIRCA 1985 WITH FOOTAGE OF VARIOUS TORONTO BANDS INCLUDING STURM GROUP;